Co-Owner & Travel Professional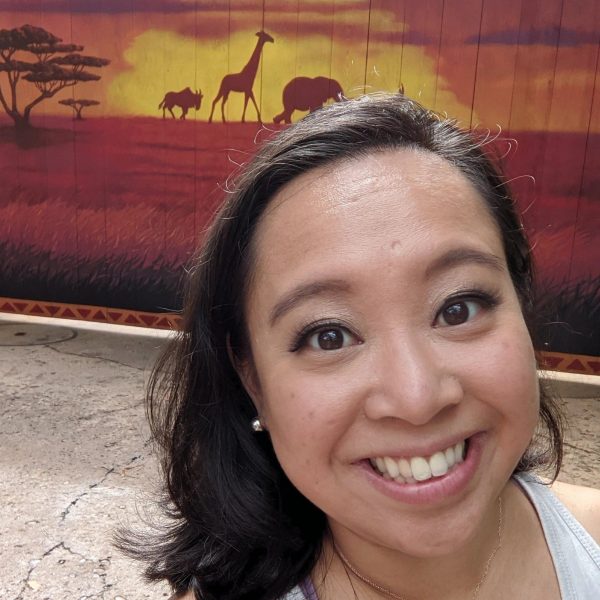 Gina is co-owner of The Charming Travel Co. and is a travel professional from Kentucky. She loves traveling around the world with her husband and two kids. She is proud of her Taiwanese-American heritage and loves traveling to Disney Destinations and Taiwan with her family. Gina loves all things Disney, Harry Potter, Doctor Who, sci-fi, and comics.
我會說中文!
Hi, Gina! Tell us a little bit about yourself.
Hey, guys! I'm Gina. I'm a co-owner of The Charming Travel Co.! I'm a mom of two. I love bubble tea and all things Disney. I'm a proud Gryffindor and a big Marvel and Star Wars fan. In my free time, I love cooking — but mostly eating, listening to audiobooks, crocheting, embroidery, playing my Nintendo Switch, and learning random things!
If you could travel anywhere in the world, where would you go and why?
Our family actually has a 10 year plan of destinations we want to travel to. Some destinations on that list: DCL Alaskan Cruise, Seattle, Taiwan, Ireland, Italy, Spain, Germany, Tokyo Disneyland, Shanghai Disneyland, and Hong Kong Disneyland! We are definitely going to get those passport stamps!
Why did you become a travel planner?
When I graduated high school, my family went to Florida for a celebratory trip. We went to Disney World and we had no idea what we were doing. We didn't get into any restaurants or get any Fast Passes… Instead of being upset, I wanted to learn more about how to plan a successful trip. Fast forward another 7 years and we were planning our first trip with my daughter — on our way home from that trip I told my husband that my dream job was to be a travel planner. I never would have imagined that I would be able to live my dream! 
What advice would you give someone going to Disney World for the first time?
Enjoy everything. Take the time to stop and check out the details. That's part of what makes Disney so unique. All of the tiny details and thought that has been put into everything. There is SO much to experience there. Don't try to do everything all in one trip. Take the time to enjoy the moments! 
What 3 words describe your travel style?
Spontaneous. Family. Food.
What is your favorite Disney snack?
Okay, so it's not exactly a snack. But my family's favorite thing to do at Walt Disney World is to eat an all ice cream lunch sampling all the different seasonal floats and classics, like the Dole Whip Float and the Peter Pan Float, and finishing it all off with a Mickey pretzel. I'm not saying it's a healthy lunch, but thank goodness, calories don't count at Disney!